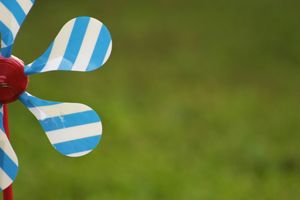 We love what we do. The passion we have for our work enables us to take ownership of our clients' projects. We constantly strive to deliver the highest-quality products possible.
There is no greater satisfaction than delivering a finished product that helps a client reach their goals and objectives. To learn more about our approach to customer service, follow the provided links for more information.
Our Mission And Promise To You
Our mission is to provide you with the highest-quality products and services possible in a timely fashion and at a competitive price. We promise to listen to you and help you achieve your business goals. We will always be there with honest, expert advice and quick, friendly customer service.
Our goal is to meet and exceed your expectations.
Guiding Principles
Landmark Printing was started in January of 1992. We have served the Washington Metro area since that time and have numerous clients around the area as well as in several other states. Owner Dick Dufek has over 40 years of printing, advertising and graphics experience. He can help you with any of your technical questions whether you are an experienced graphics person or you are just starting your own business and need some marketing assistance as well as printing.
We pride ourselves on being a complete source for all of your business communications needs. We understand what it's like starting a small business and have worked closely with many large firms with complicated printing and communication needs as well. We are small enough to provide that "extra service" that many clients have come to expect with Landmark Printing yet we are also experienced enough to achieve the results you're looking to obtain.
Anticipating problems BEFORE they become expensive headaches is also one of our strengths.
We truely appreciate your business and will do whatever it takes to make sure your expectations are met on a daily basis. We believe in long-term client relationships proven by the fact that many of our clients have been with us since our beginning.
We will continue to evolve as a diversely skilled, fast-moving team of professionals ready to learn from each other and meet whatever challenges our clients may face. We launched this cutting-edge Web site to make it easier for our clients to request estimates, place orders, check proofs, or transfer files online. We hope you find it as helpful as we do.